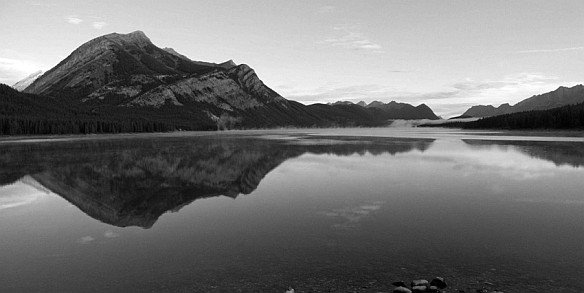 Today I sat before the cliff,
sat a long time till mists had cleared.
A single thread, the clear stream runs cold;
a thousand yards the green peaks lift their heads.
We just posted a new slide show featuring the majestic mountains of Canada and a poem by Cold Mountain (寒山), which was masterfully translated by Red Pine (Bill Porter). Mr. Porter was kind enough to provide reprint permission. The beautiful photos were taken by talented photographer Victor Wong. Check out the slide show!